De preset, patches en module software zijn geschreven door Joey Soplantila.
Als je in bezit bent van een Line 6 Firehawk FX? Dan kan je de software van Joey Soplantila downloaden vanaf de Line 6 cloud via de Firehawk Remote App.
Zoek hiervoor via de app op de naam 'JOEY S.' en je kan alle patches, modules en presets vinden en downloaden. Onder username "JOEY S." kan je dan patches vinden die uitermate geschikt zijn voor de FRFR speakers.
Wil je de gewone patches gebruiken? Dan kan je dit vinden onder username "SOPLANTILA".
Vergeet niet een star-rating te geven.
Heb je nog geen Line 6 account? Dan kan je een nieuwe account registreren.

Alle geschreven content van Joey Soplantila kan je vinden als je zoekt op: Joey S. en op Soplantila.

Download app Firehawk Remote
Download app: Android.
Download app: IOS.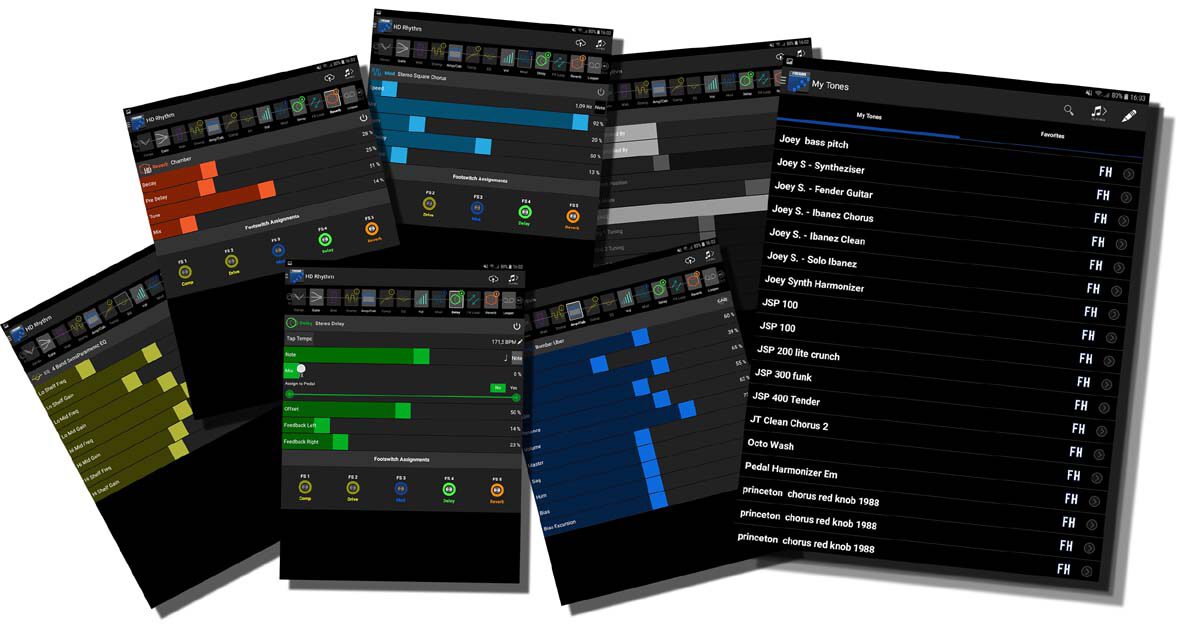 Hoe kan je de modules, patches en presets van Joey Soplantila gebruiken?
Open de app Firehawk Remote.
Kik op 'Tone Search'.
Zoek op 'Joey S.' of op "Soplantila".
Als zoekresultaat zie je alle software verschijnen van Joey Soplantila die op de cloud staan.
Zie je wat staan wat je wilt testen of wilt gebruiken? Klik dan de preset aan.
Dit wordt direct op de Firehawk in de cache onthouden.
Wil je dit opslaan? Bewaar dit op een (lege) bank en preset die je wilt toewijzen.
Vergeet niet om een star rating te geven.